30/11/2022
The Covid-19 pandemic has changed our lives dramatically, so what does our children's future look like?
The Covid-19 pandemic has changed our lives dramatically, so what does our children's future look like?
Will the order of the "new world" reset after the pandemic?
In a book published earlier this year by author Jason Schenker – the world's leading forecaster – called "The future after the Covid pandemic", he wrote: "After the pandemic, the future of jobs, agriculture, education, and countless other professions will change forever." Here, he emphasized that the shift towards new learning methods that have been adopted during social distancing are here to stay.
Although it is just a prediction, we can already observe a series of changes. Many questions should be considered: "What must we prepare to adapt to the times?" and "What must the education of the future do to ensure young people are not left behind"?
The answer lies in creative education…
The purpose of education is to each realize their potential and beauty. According to Professor Howard Gardner's theory of multiple intelligences, each child is born with a different heart, a different mind, a different soul, and is raised in very different environments. Therefore, each has formed different aptitudes, interests and passions that make up the diversity of life.
However, traditional education has molded learners into certain standards. As education enters a new era, creativity must play a crucial role in allowing children to try and make mistakes to discover their strengths. Moreover, creativity in the educational process also helps children break normal thinking patterns to go break their own limits. As Professor Ngo Bao Chau once said: "Creativity is seeing what others see, but thinking what others have never thought."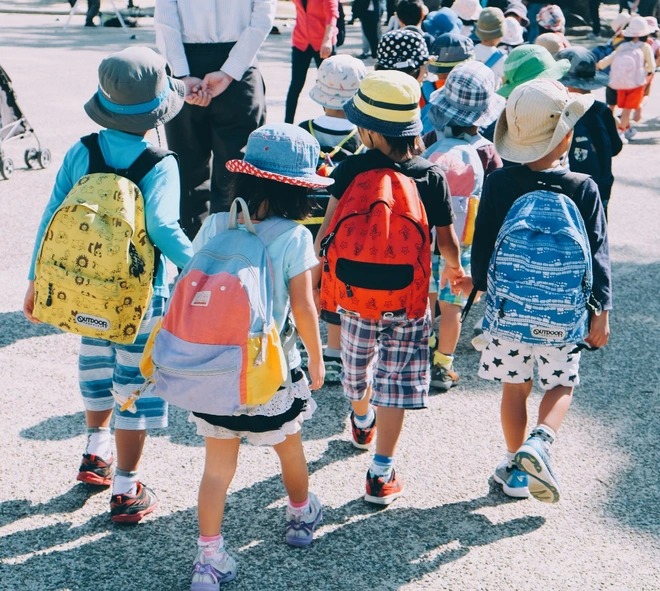 This is the direction for sustainable education in the future, but right now parents should help children orient, approach and learn in creative ways.
This is the message of the conference "Symphony Of The Mind: Creativity is the next era of intelligence" organized by Embassy Education to parents who are interested in creativity in education. The conference featured multiple views from great professors such as: Professor Howard Gardner, the father of Multiple Intelligences Theory, Senior Director of Harvard Project Zero; Professor Ngo Bao Chau, 2010 Fields Medal and Director of the Institute for Advanced Study in Mathematics in Vietnam; Professor Tran Thanh Van, Tate Medal 2012 and President of the Science Association; and many experts and artists such as International Artist – Educator Thanh Bui, Educator – diplomat Ton Nu Thi Ninh, Marketer – Educator Hung Vo, International Artist – Doctor – Educator Alexander Tu, Director – Educator Kathy Uyen…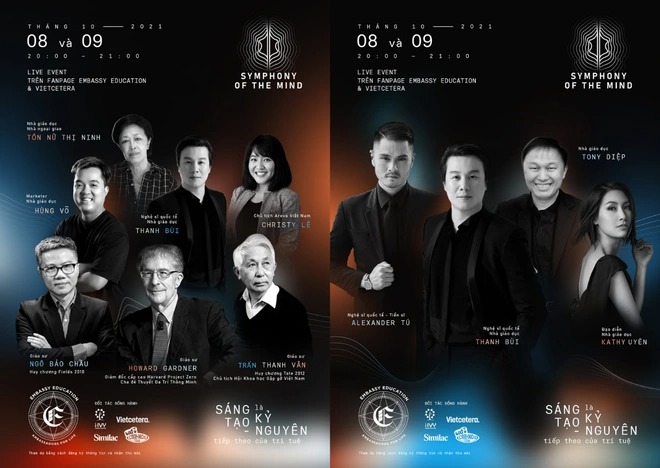 Moreover, we also featured young talents: Tri Giao – a student majoring in Computer Science at Princeton University; Hoang Anh – Art and Media Studies & Integrated Science student at Fulbright University Vietnam; Minh Quan – a student majoring in Chemical Engineering at the University of California at Berkeley; Hay Vi Phan – Economics-Philosophy & Art History student at Columbia University. The conference offered the most realistic perspectives on building Vietnamese future generations with advanced intellectual capability and compassion, which is the goal of the Embassy Education ecosystem.
As the head of Embassy Education, Mr. Thanh Bui shared: "We hope that the Symphony Of The Mind 2021, with the theme "Creativity is the next era of intelligence", will inspire Vietnamese parents to nurture their children's creativity from a young age to prepare them for an uncertain future, and I hope that Creative Education will become an integral part of Vietnamese education."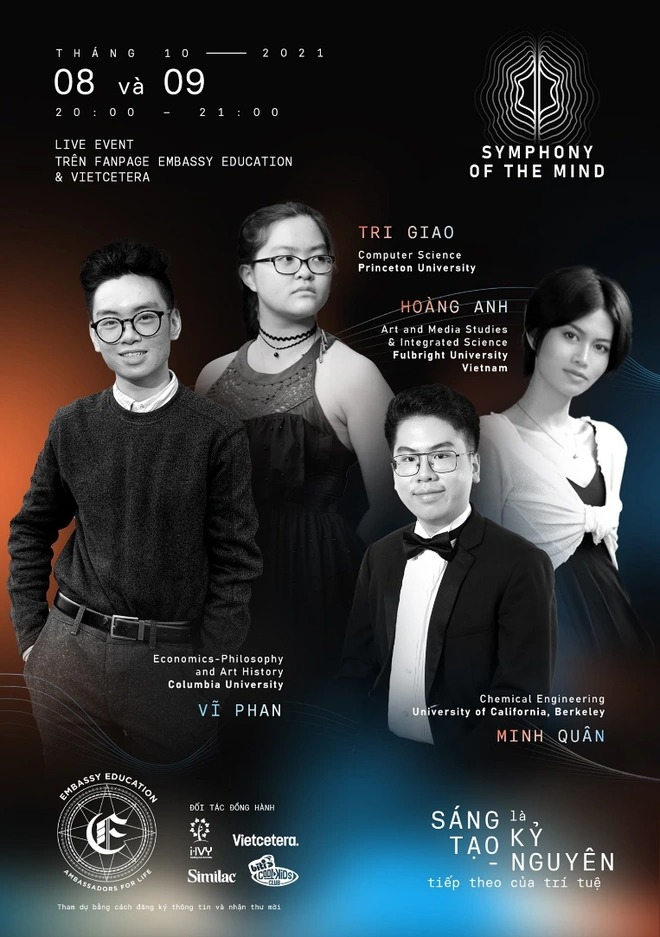 The event was held online on October 8 and 9 as two (02) episodes and aired in two (02) time slots: Episode 1: 20:00 – 21:00 Friday, October 8, 2021 and Episode 2: 20:00 – 21:00 Saturday, October 9, 2021. Interested audiences can register and receive invitations at: https://embassyeducation.edu.vn/symphony/.
Embassy Education is the first creative education ecosystem in Vietnam with a mission of helping the young generation access the rapidly changing world, and inspiring them to discover and develop themselves to become the best version of themselves. The values ​​we pursue are: Respect, Integrity, Understanding, and Responsibility. The ecosystem consists of 17 member units in art, science, life, etc., which accompanies students from the first years of their life until high school and higher.
The annual conference on the future of education "Symphony Of The Mind" is organized by Embassy Education to promote and spread innovative educational activities in Vietnam. The theme for 2021 is "Creativity is the next era of intelligence". Vietcetera, i-IVY, Similac, Biti's Kids & Dentsu Redder are partners.
Source: https://dantri.com.vn/giao-duc-huong-nghiep/can-day-gi-de-con-ban-hanh-phuc-trong-mot-the-gioi-nhieu-thay-doi-20210929100008802.htm