06/10/2022
EMBASSY EDUCATION COLLABORATES WITH TWEDU FOR THE HOLISTIC DEVELOPMENT OF STUDENTS
On August 10, 2022, Embassy Education Ecosystem ("EE") and Technical World Education Investment and Development Corp (TWEDU) officially signed an agreement of strategic partnership to develop and integrate creative education into TWEDU's programmes. 
Aspired to promote creativity in education, Embassy Education fully understands the importance of developing divergent thinking and adaptability in a fast-changing world. Sharing the same belief and goals, Embassy Education and TWEDU is embarking on the journey of realising the dream together.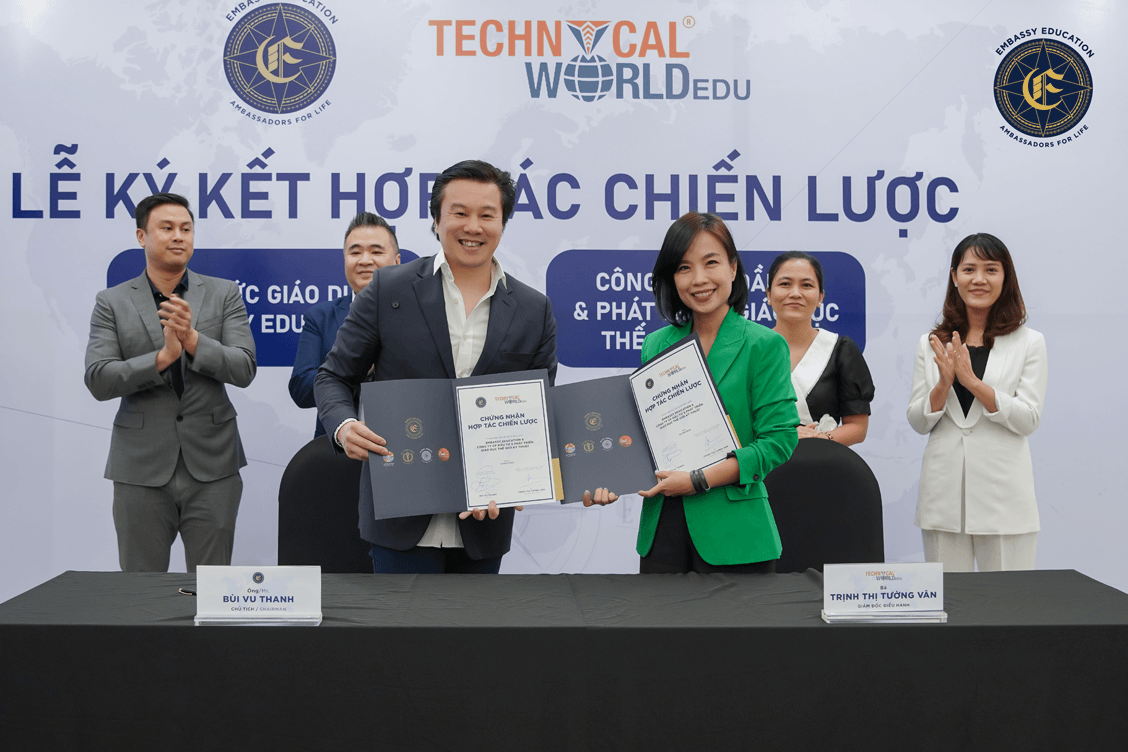 Embassy Education will collaborate with TWEDU to deploy extracurricular learning programmes (after school hours or on weekends) to create a playground for students to explore and learn about themselves. In addition to the comprehensive programmes for physical and mental development, our cooperation includes: 
The "Discovering and Nurturing Talents of TGB Students" programme to recognise and develop young talents in music and arts

 
CSR projects (community projects) that operate and expand to neighbouring areas (Southern region, South Central region)

 

Developing music classrooms, art classrooms, audiovisual toolkits, and music kits for schools

 

Organising training sessions to improve the capacity of music and Art teachers.

 
Mr. Bui Vu Thanh – Chairman and Founder of the Embassy Education Ecosystem, and Ms. Trinh Tuong Van – CEO of TWEDU expressed their strong belief and enthusiasm about their cooperation in promoting students' holistic development through the well-structured and unique programmes.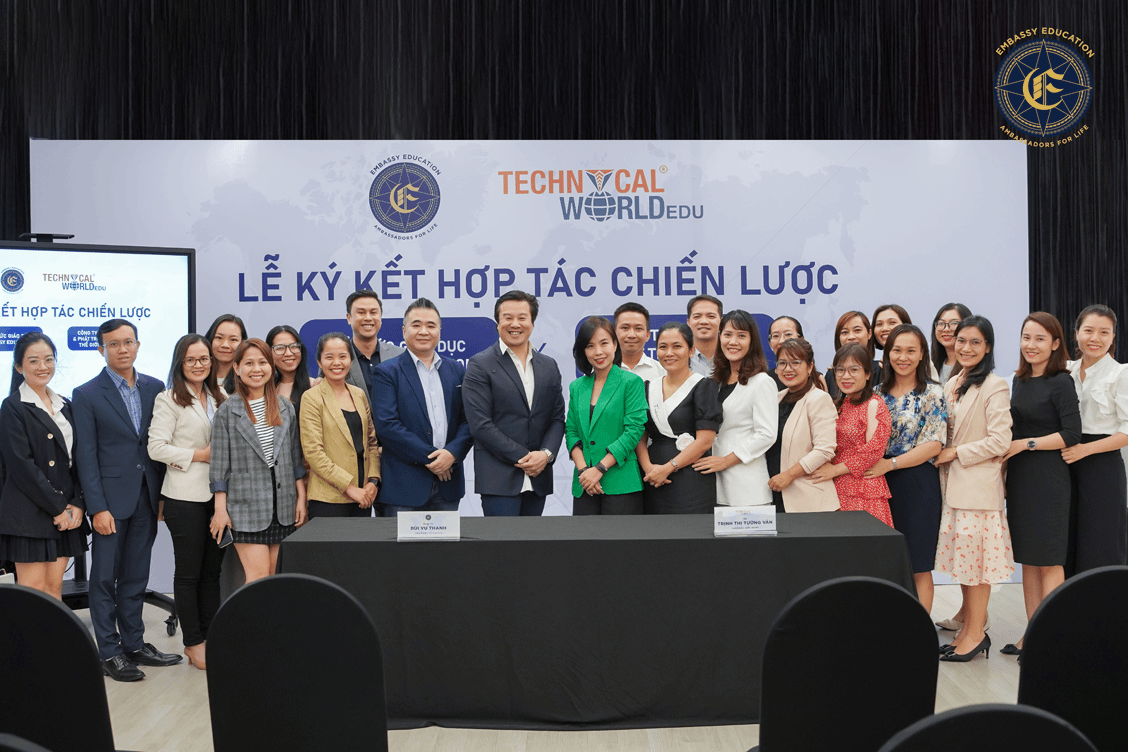 The partnership ceremony marks a new milestone in our journey to bring innovative educational programmes to Vietnamese students. It is also the beginning of a sustainable partnership to grow together, to improve the quality of education, and to bring more positive values to the community.