27/10/2022
PING PONG WORLD at Nguyen Tri Phuong Apartment
PING PONG WORLD at Nguyen Tri Phuong Apartment
On Sunday 18/9/2022, Vietnam International Table Tennis Academy (VITTA Academy) organised an open event for all families at Nguyen Tri Phuong Apartment (District 10, Ho Chi Minh City). Families had a chance to experience table tennis with the Southeast Asia champion: Mai Hoang My Trang, one of the most successful athletes in Vietnam's sports history.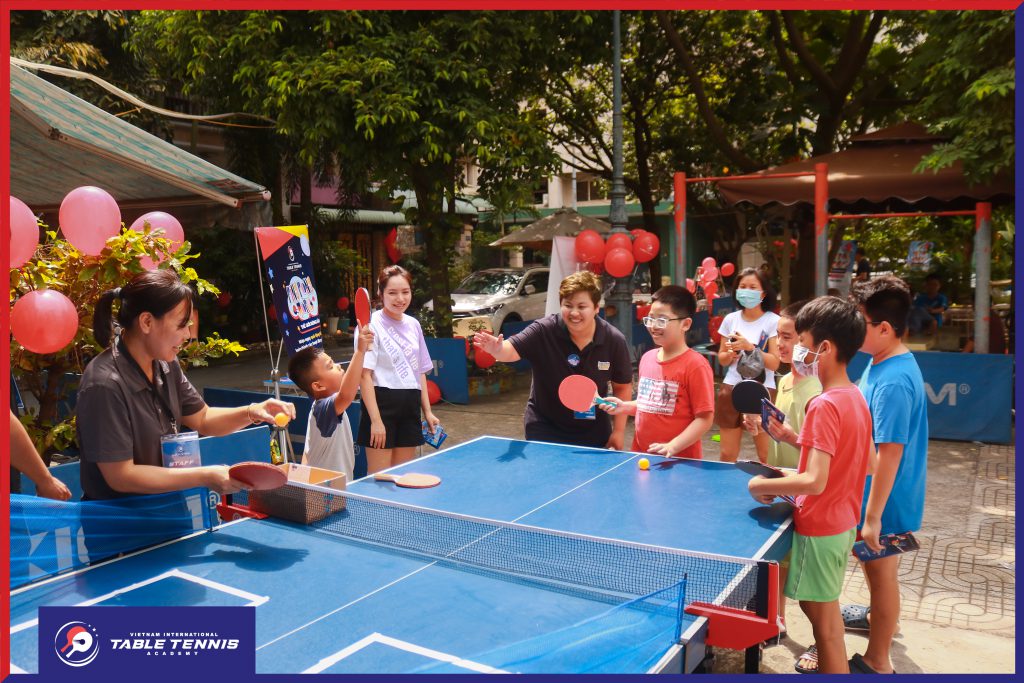 ⭐ Carefully designed activities encouraged parents and kids in fun games which were both engaging and allowed children to experience table tennis through play. Under the care and support of Mai Hoang My Trang and VITTA's coach, families could see the hidden talents in their children. VITTA Academy also organised a lucky draw with the top 3 prizes valued at more than VND 4 million VND
⭐ Learning table tennis supports players in key developmental areas such as critical thinking, problem-solving, emotional and psychological, etc.
⭐ At VITTA Academy (by Mai Hoang My Trang), we utilise a holistic education approach in our programmes and activities to unlock students' potential to build much-needed life skills such as communication, teamwork and freedom of expression.
⭐ Parents understood the benefits of table tennis for children's holistic development, and after experiencing how much their kids enjoyed Ping Pong World, parents expressed their support for their kids to attend VITTA Academy.
Here are some photos from the event.