05/05/2022
Congratulations On The Strategic Partnership Between Embassy Education Groups & Shinhan Bank Vietnam
On 04 May 2022, Shinhan Bank Vietnam Limited ("Shinhan Bank") and Embassy Education Group ("EE") signed a strategic partnership agreement to establish an exclusive tuition assistance programme for EE students, thereby promoting students' educational opportunities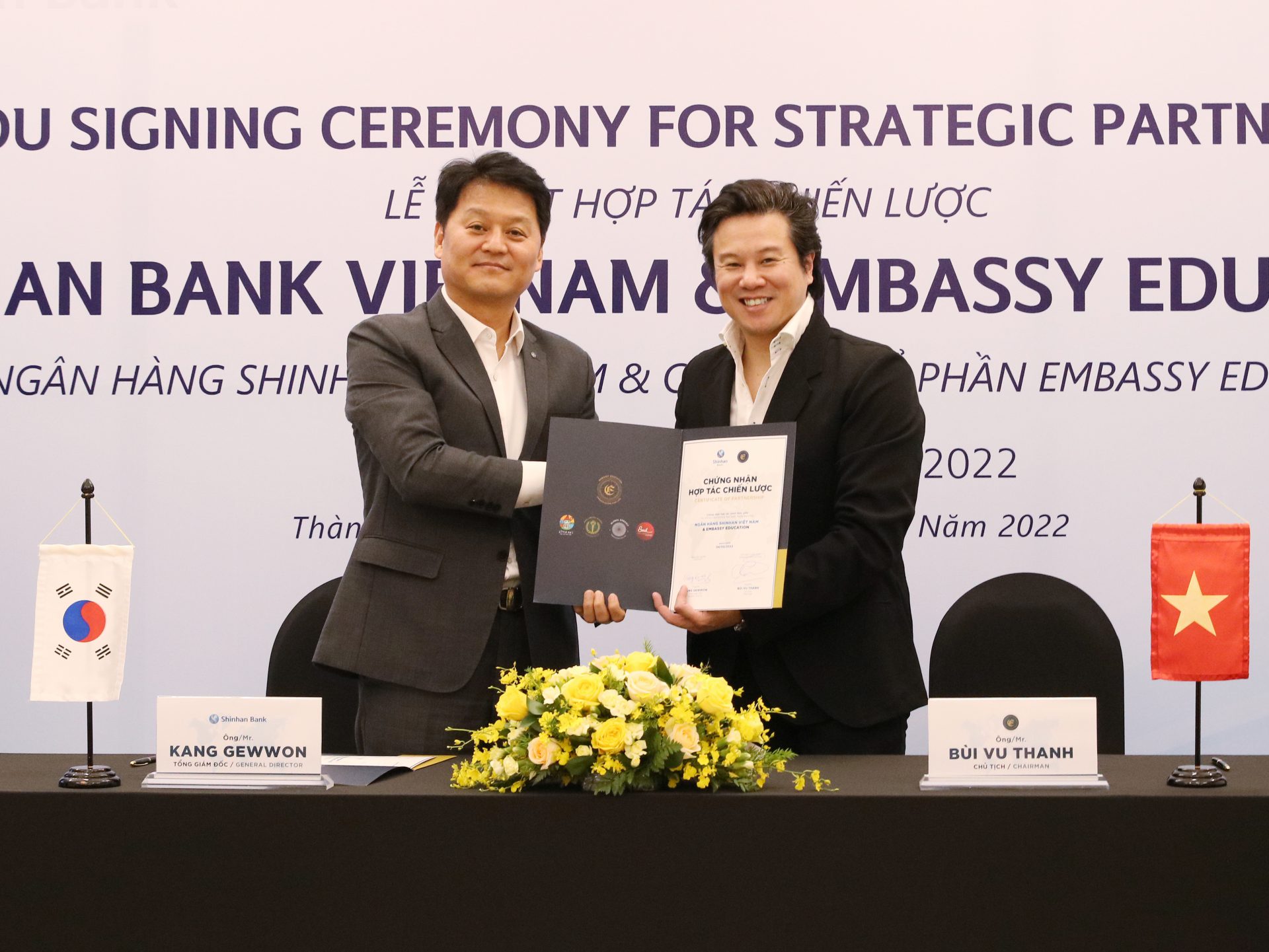 Within the framework of the partnership agreement, EE will collaborate with Shinhan Bank to develop a tuition assistance programme with a 0% interest rate for students enrolled at EE's schools. The programme will help extend access to Creative Education in the EE Ecosystem.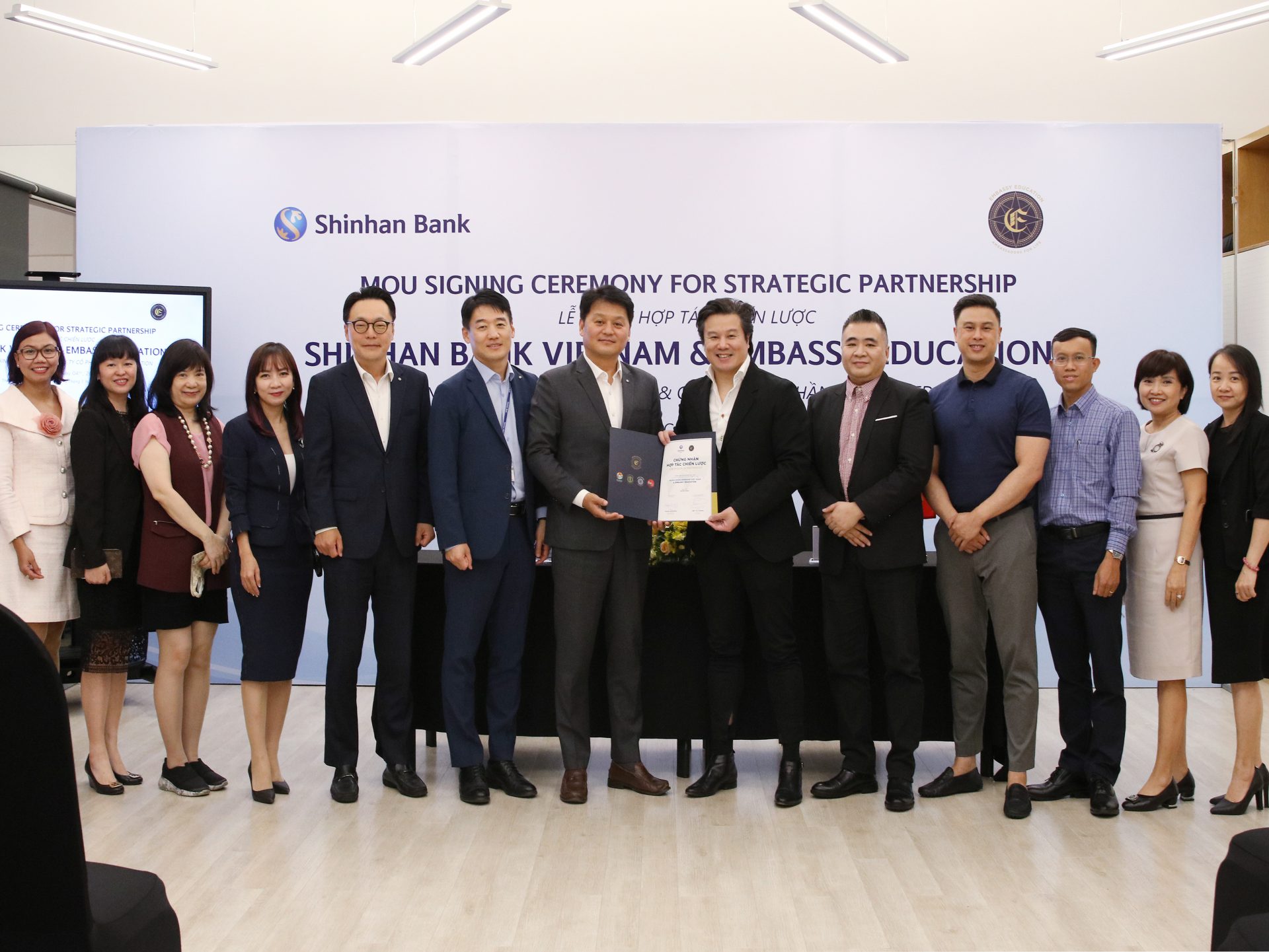 In addition, Shinhan Bank has committed to PROVIDING EE parents with ONE YEAR OF A COMPLIMENTARY EXPERIENCE OF PRIVATE WEALTH MANAGEMENT (PWM) services:
Parents will be served by a dedicated and experienced management team.
Parents can use the PWM premium lounges at domestic and international airports.
Parents can get waived domestic and international transfer fees, competitive exchange rates for international transactions, and attractive deposit/loan interest rates.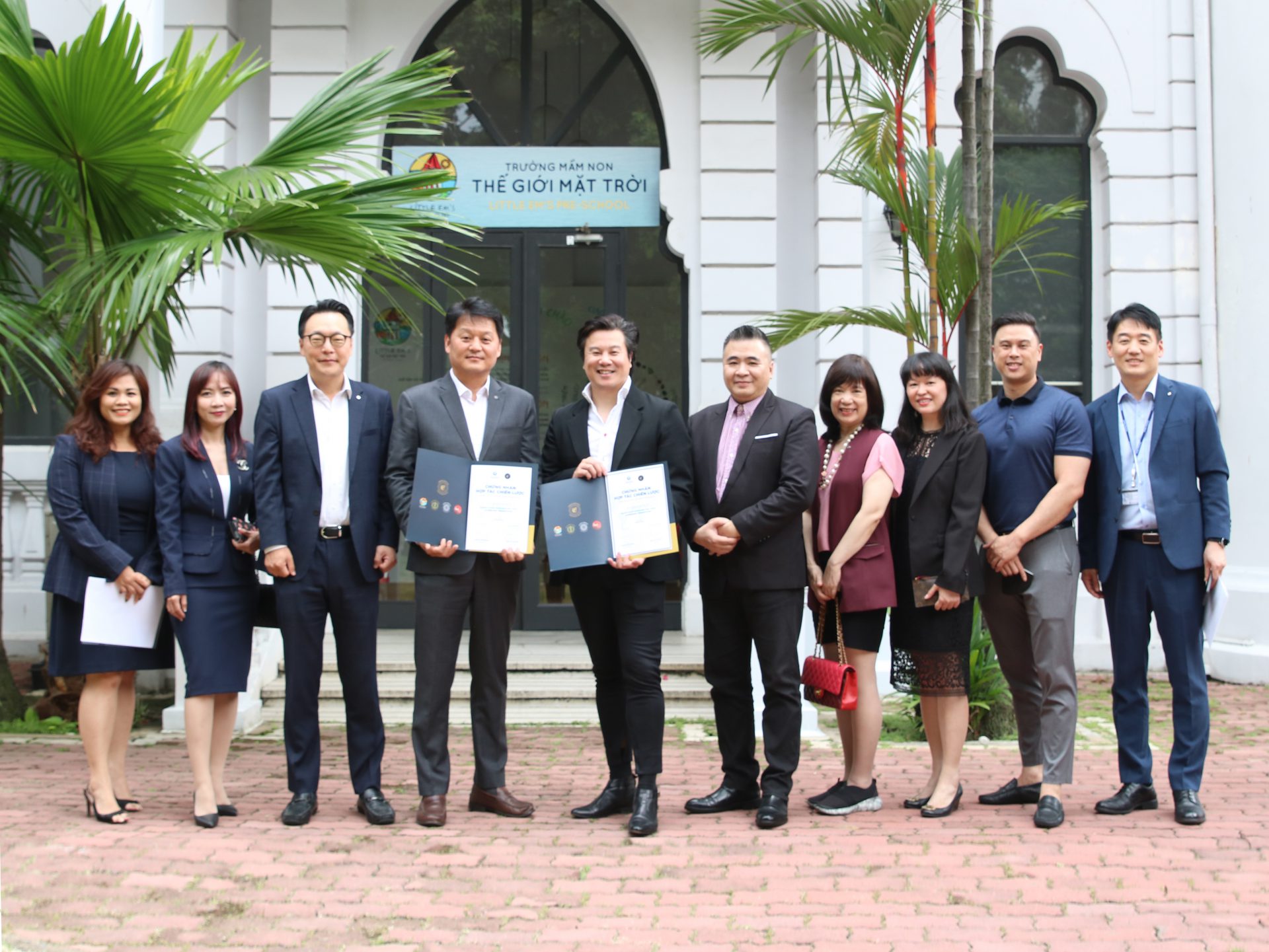 The signing event marks the beginning of long-term collaboration for mutual development between Shinhan Bank and EE. The agreement is a commitment to use both parties' available resources to bring practical values to customers through outstanding financial products and services from Shinhan Bank and high-quality education programmes from EE.