17/11/2021
Creative Education Is The Present And The Future For Vietnam
Education has been of great importance to the Vietnamese — both for those in the country and abroad. It's evident in the increasing number of online learning platforms enabling educators and learners to use technology in their day-to-day tasks.
But as they say, "experience is the best teacher" and that's the concept behind Embassy Education Group's "Symphony of the Mind" — the annual conference that talks about the future of education from Vietnamese experts from around the world. Its goal is to deliver the message that "Creativity is the Next Intellect."
The Symphony of the Mind's first event, which happened on October 8-9, welcomed international intellectual thought-leaders across multiple fields, including education, psychology, mathematics, business and arts who talked about the different approaches to education for a new era.
President of Meeting Vietnam, Professor Tran Thanh Van highlighted that a good education environment should be able to expose children to a larger world, thus offer them opportunities to show their great potential and independent thinking skills, as well as allow them to raise their voice without being judged by any misconception. During the conference, the professor led the discussion on the role of education in the new era and also addressed the future of education.
"It's not about the left or right brain but the harmony in your mind to let the imagination and creativity run wild."
After the panel discussions, all the guest experts across multiple fields, agreed that creative education is the inevitable educational movement in the present and the future.
Creativity boosts the ability to study in many ways
When it comes to navigating creative education in the future, Professor Tran Thanh Van claimed that humans, at any time, always have to nurture their intellectual abilities, specifically the abilities of their brains.
"I picture the brain as a musical instrument with many strings. When being stimulated, the instrument will produce sounds. Could that be the symphony of the mind?"
Therefore, a capable brain is a creative brain, where both mind and heart function harmoniously. Education should encourage children to develop a creative brain – to be curious about life, thus to be proactive in discovering the world around them.
Regarding how to build a creative education environment, Professor Ngo Bao Chau encouraged parents to inspire their children to be proactive in choosing what they want to learn and what they should learn.
These early experiences would contribute to building a future independent individual who can take control over their life, have capacities to enjoy the beauty of life, and bring joy to other people.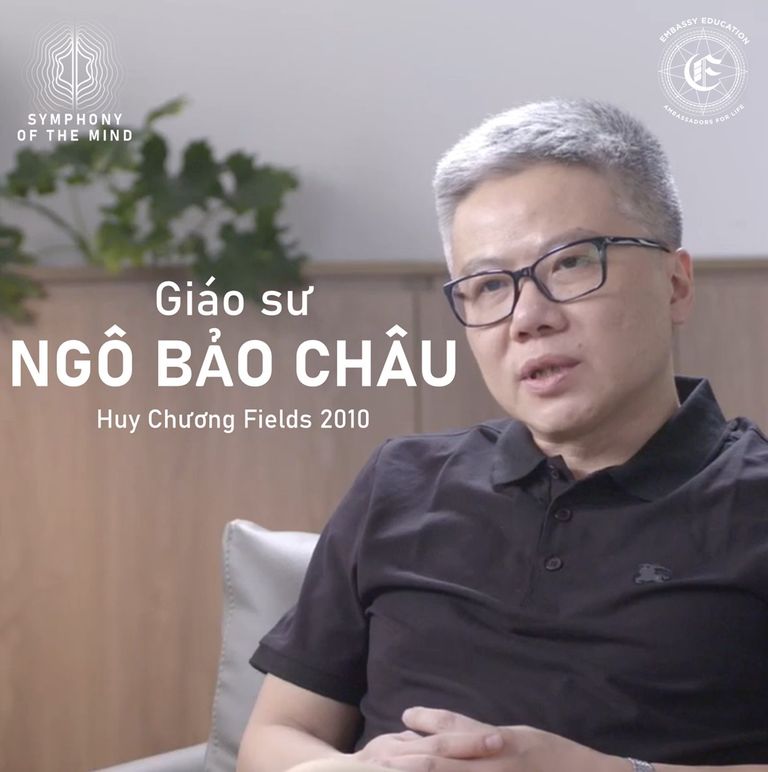 Both international artist Dr. Alex Tu and educator Tony Diep agreed that a teacher should be more of a coach, who sometimes walks before, behind, and beside their students. To walk side by side with students is to remind them to apply flexibly what they have learned into practice.
International students Tri Giao (from Princeton University) and Minh Quan (from California University, Berkeley) are encouraged to train their creative abilities at a young age, which helps enhance not only their academic performance but also their problem-solving skills in life. This is a clear example proving that creative education is not a fleeting trend, but rather an inevitable education movement in the present and the future.
Read more at: https://vietcetera.com/en/creative-education-is-the-present-and-the-future-for-vietnam