03/03/2023
Thanh Bui brings art education spaces closer to young people
Thanh Bui – Embassy Education President and Founder of The Vietnam Institute for Arts Education (VIA Education) – partnered with Youth Culture House of HCMC to create a Creative Arts education space at an address associated with youth and young people's activities for over fifty years.
Thanh Bui stated at the announcement of this collaboration that The Arts Nation School of Music & Arts and the Lyricíst Academy of Dance were two ventures that began with the opening of an art training area at the Youth Culture House of HCMC. And he highlighted the " low tuition fees " in order for everyone to have access to study, and improve their skills, talents, and enthusiasm for the arts.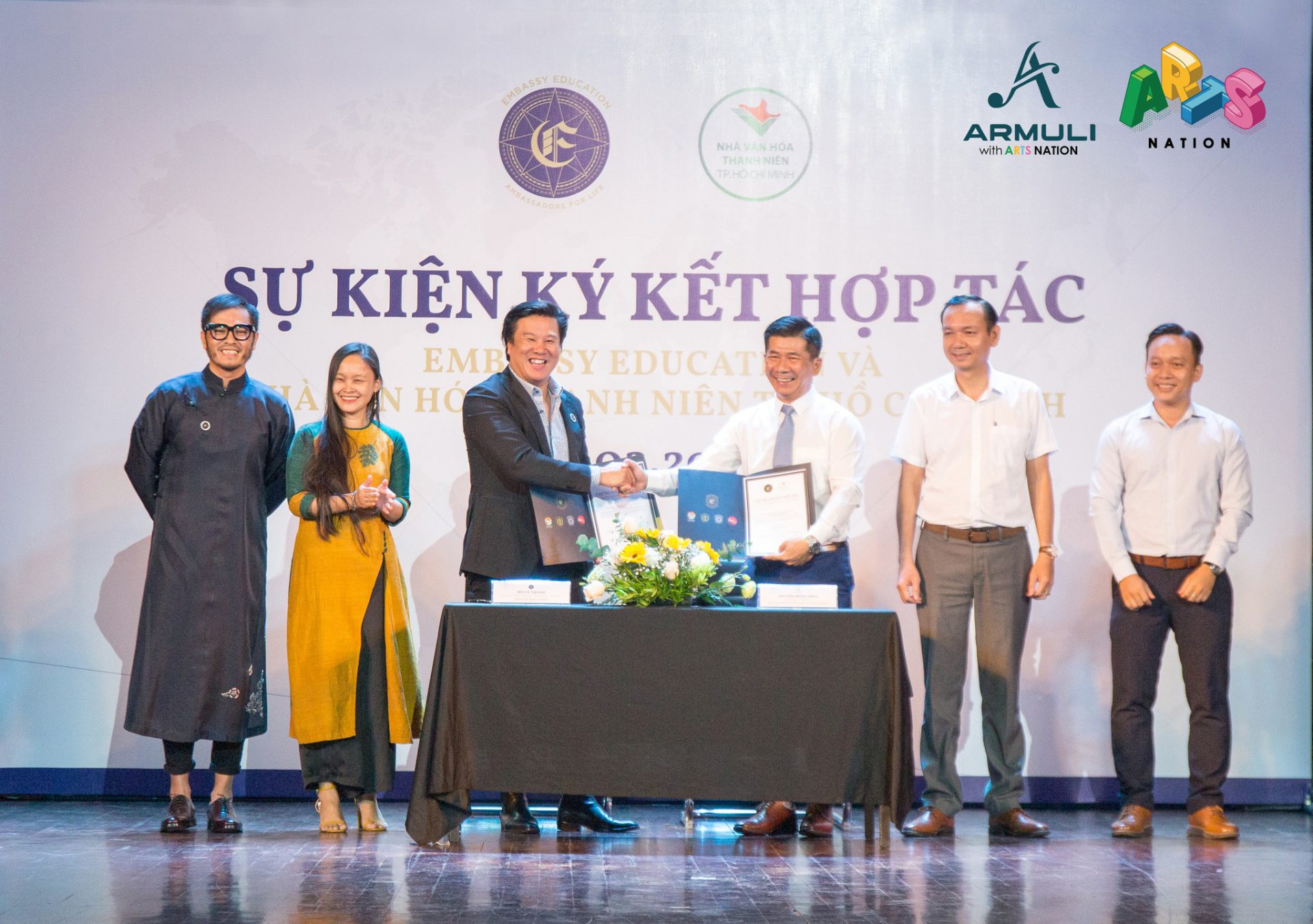 Thanh Bui brings art education space closer to youth
Thanh Bui provided as an example, students who study the arts have a greater chance and a higher competitive edge to get into renowned institutions than their counterparts who don't study the arts.  The study of the arts also allows students to give back to their communities in creative ways.
The music program at Arts Nation trains students in eight subjects: piano, drums, guitar, bass guitar, vocals, music theory, music perception, and flute/recorder (using textbooks and internationally renowned teaching platforms like Charanga, Poco Studio, Alfred Music, Trinity College London, and the Music Teacher's Board). The dance program consists of two disciplines: Ballet and Hip Hop, in accordance with the international training requirements of the National Association of Teachers of Dancing (NATD), and will teach traditional Vietnamesedance in collaboration with Youth Culture House of HCMC.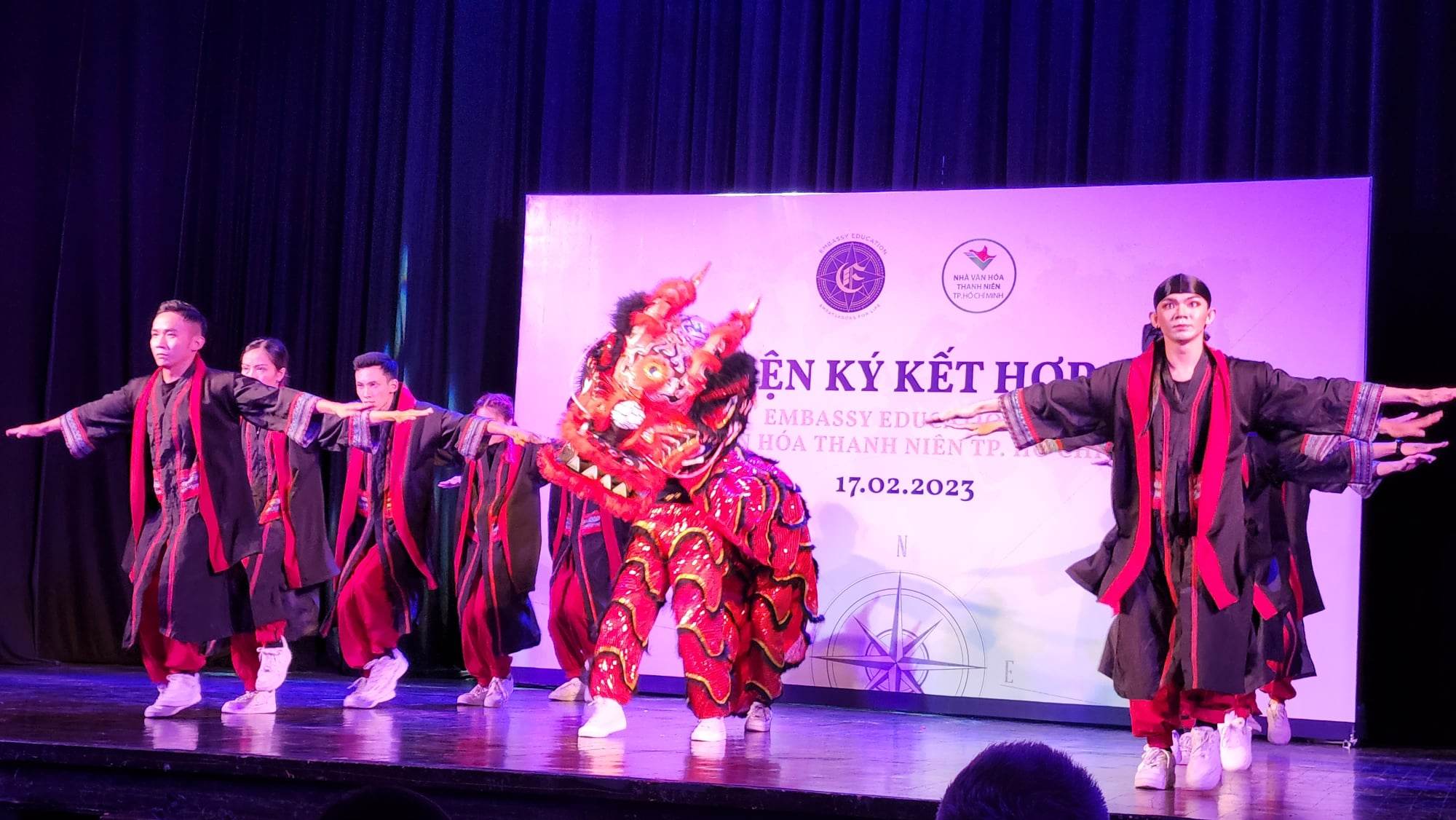 The performance of the Lyricíst Academy of Dance
According to Thanh Bui, the launch of this arts training space is also a step toward achieving the mission of Embassy Education – an innovative education ecosystem that promotes nurturing and developing the potential available to the next generation through educational solutions toward comprehensive development, approaching international educational standards while preserving the values and identity of their homeland.
Mr. Nguyen Hong Phuc, the Director of the Youth Culture House of HCMC (which is considered the "special address" of the city's history and cultural coordinates, as a common home where many young generations of Vietnamese are raised) believes: "When combined with this Creative Arts education system and its rich history, the Youth Culture House will be stronger, more developed, and more imprinted. If Mr. Thanh Bui cares about the story of education and training the next generation, the Youth Culture House not only cares, but sees it as its mission. Together, we are making the story of the community and society, the story of the future". He also said that he hoped that through this cooperation : "We will open a very wide, very deep door for people to work together on the story of a hundred years of human cultivation. I'm sure that we'll get somewhere if we work toward such a good goal."