06/10/2022
STRATEGIC PARTNERSHIP BETWEEN EMBASSY EDUCATION & HOORAY BILINGUAL KINDERGARTEN: CREATING AN IDEAL LEARNING ENVIRONMENT FOR VIETNAMESE CHILDREN 
On September 9th, 2022, Embassy Education Ecosystem and Hooray Bilingual Kindergarten, a division of the Hooray Education Joint Stock Company, officially signed an agreement of strategic partnership to build a creative education environment for Vietnamese children and equip them with essential skills to develop holistically.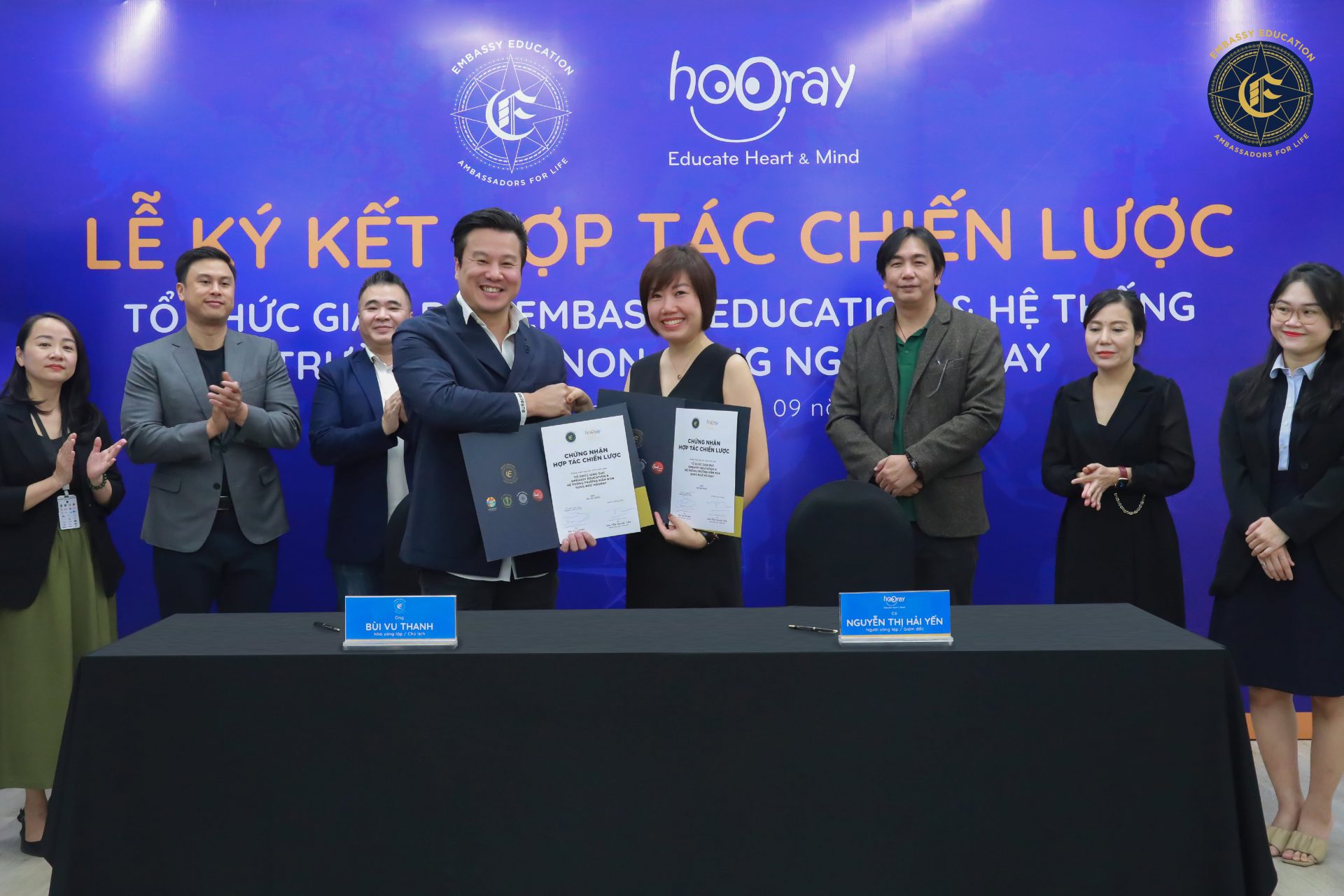 With their strong passion in education, Hooray Bilingual Kindergarten and Embassy Education both aim to create an ideal learning environment that inspires children to discover their own voices and potentials to become global citizens of the 21st century.  
Aspired to bring art into educational programmes and enhance the creativity of Vietnamese students, the two companies have agreed to integrate Kindermusik, VCVAA, Yoga Planet, and  Ú Òa Music programmes of EE into Hooray Bilingual Kindergarten's curriculum.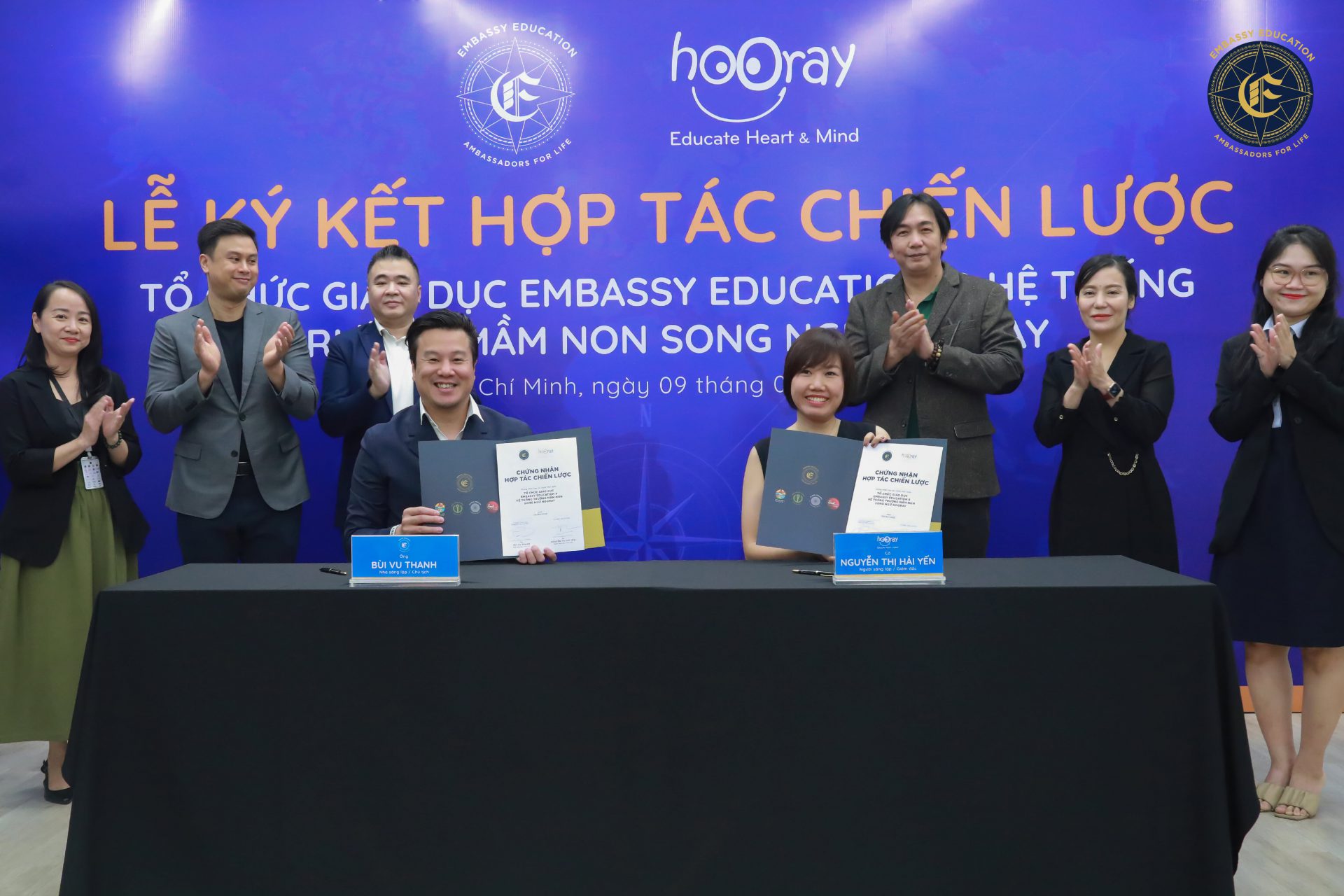 At the signing ceremony, the representatives from Embassy Education and Hooray Bilingual Kindergarten. Mr. Thanh Bui, Founder & President of Embassy Education, and Ms. Nguyen Thi Hai Yen, Director and Founder of Hooray Bilingual Kindergarten, expressed their faith and determination that their cooperation would bring about an ideal educational environment for Vietnamese children.  
This event marks a new milestone in our creative education journey and the beginning of a long-term strategic partnership between Embassy Education and Hooray Bilingual Kindergarten.